New Pipeline

- Seoul National University
- Open innovation
Indication Expansion
- Other CNS
- Oncology
- Immunology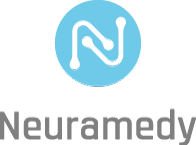 - Tomaralimab
- Small molecule
- Brain delivery
- Biomaker
- Diagnosis
First & best solutions for CNS disorders
- Our Partners
Amyloid Solution

Amyloid Solution is an R&D focused company focusing on Alzheimer's disease.
Neuramedy is partnering with Amyloid Solution for the research of Alzheimer's disease.

Aptamer Sciences

Aptamer Sciences is a bio venture focusing on aptamer technology platform for discovery and development of innovative therapeutic and diagnostic platforms. Neuramedy is partnering with Aptamer Science for the improvement of its antibodies.

Yungjin Pharm

Yungjin Pharm is a leading Korean pharmaceutical company founded in 1952. Joining KT&G group In 2004, the company is actively transforming itself into a global pharmaceutical company. Neuramedy is partnering with Yungjin Pharm for the discovery of lead compounds for Parkinson's disease.